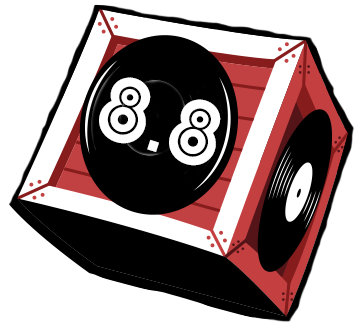 One year ago, Caleb Steph contemplated whether he wanted to continue following his passion of creating music. Today, it's clear he overcame that doubt. The 20 year-old Virginian MC and storyteller conducts himself with a modest confidence that infuses itself into his music and makes him one of the most captivating rappers of the year. In his debut album, Bellwood Product, Steph cohesively blends intricate but lucid production with his strength to compel heavy life stories through honest and strong lyricism.
Listening to Steph brings a sort of refreshment in a time where hip-hop is so littered with mumble rap and lack of plotted lyricism. It's clear that he is rapping from the heart . In an interview with DJBooth, Steph regards rapping as, " just something like… life to me. I live it and breathe it. I just do it how somebody might do something every day. I just do it; it feels good to me." However, as revitalizing as it is to hear a genuine modern rapper, prepare for heavy emotions upon listening to the album. The thirty-minute LP is scattered with tales of pain, gun violence, and tough relationships. 
Similar to Kendrick Lamar's Good Kid, M.A.A.D City, an album Steph has taken much influence from, Bellwood Product tells an immersive story. "You get songs that are five minutes long, that's because that's one movie. I took that approach on every song."(DJbooth) The LP has a cohesive theme but offers a versatile collection of beats and flows that makes every song unique. For example, the first song, Black Boy, offers soothing background choir and church organs, while the second song, Trapped, is supported by a smooth, bassy synthesizer and a hard, fluttering drum-line. These unique beats create an extremely engaging album and erase any doubts of the tracks being too long.  
Steph's patience to drop this LP was a great decision. The album tends a developed understanding of life in Bellwood and proves Steph is ready to take his next steps as a young-adult and an artist. I'm extremely impressed by this first project and am excited to see what Steph has in store for the future. Steph said he named the project Bellwood Product because "it's a product of its environment, not a victim." however, I think this goes for both the city and Steph himself. Steph has grown past his grievances and has certainly used his experience in Bellwood to become the cultured and educated rapper he is today. 
To check out Caleb Steph's music click – > Spotify, Apple Music, Soundcloud, Youtube