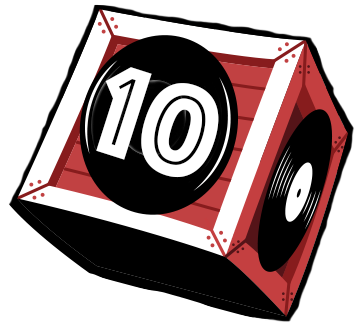 David Debrandon Brown, better known by his stage name Lucky Daye, is an American singer, songwriter, and producer hailing from New Orleans, Louisiana. His participation and success on American Idol at the age of 19 (eliminated once making it to the top 20) translated into recognition from some larger players in the industry, which, in turn, secured him studio sessions and writing credits with hit artists such as Boyz II Men, Ella Mai, Trey Songz, and Mary J. Blige (Source). Afterwards, Daye pursued his solo-career by signing a record deal with RCA's joint venture, Keep Cool, and releasing two standout EP's. His debut album, Painted, reinforces his creativity, his longevity in the music industry, and his reverence to much of the evolution of R&B over the last 25 years. 
The album opens with Daye's first single, Roll Some Mo, introducing his emotional story about his ex-girlfriend and setting the scene for the rest of the LP. It begins with a hazy texture which originally allows for Daye's voice to slice through like a butter knife, but is pulled to an energized production as his voice is empowered by emotion. Almost as if the album was awakened from a dream, the initiation perfectly introduces Daye's unique vocals and the detailed production to follow throughout the LP.
Following the awakening of Daye's sound, his impeccable funk influence has room to appear. Through Late Night, Extra, Karma, and Real Games, it's clear that his time writing with funk tastemakers taught him well. The songs feature tangy licks that exude a crisp swagger strengthening the true icing on the cake, Daye's confident melodies. His versatile voice and ability to rap make these songs overwhelmingly appealing and distinct. 
Not only do Daye and his producer, D'Mile, present 13 track with a cohesive story-line and style, but also thrive in their ability to adapt and bring forth new dimensions in every song. Whether it be extraneous and mysterious vocals added to the end of a song, a traditional jazz-blues aesthetic intertwined with modern vocal production, or even a short and unexpected distortion, this duo makes the album extremely interesting. 
Daye's united understanding of historical R&B trends and modern music production makes this album one you can't miss. Combining his spontaneous and natural melodic structures with skillfully chosen beats allows for listeners to enter an honest journey into Lucky Daye's life as a romantic. A plethora of production ranging from cosmic, to orchestral, to acute jazz, to calming guitar beats, allows him to accurately self-reflect through positive and troublesome times. The lack of boundaries in this LP allows listeners to get to know Keep Cool's new multifaceted artist and it's clear he'll be here for a while.
To hear Painted, or any of Lucky Daye's music, click – ( Apple Music, Spotify, YouTube)