Raw flows, versatility, and multitudes of lyrical explorations are just some of the exciting aspects the young and upcoming artist, Hoosh, brings to the table. Originally from Sudan, but hovering in between the middle-east and the states, Hoosh has absorbed a variety of cultural influences over time, cultivating his unique musical output. His sound consists of smooth underlying beats infused with hard-hitting 808s and silky rhythms. His natural and coarse vocals crisply-cut through beats to deliver his personal experiences through modern lyricism. Hoosh's tracks are both elegant and addictive, making him an artist to keep on your radar.
We wanted to learn more about Hoosh and his journey into artistry, here's what we found out:
Where did the name Hoosh come from?
Hoosh is actually just a nickname – one that stuck over the years.
How would you describe your music?
I would say my music is self-reflective and based on my own experiences, it's a blend of R&B, Hip-Hop, and Soul with alternative & acoustic elements. My musical choices are based more on feeling than genre which makes it a bit difficult to pinpoint it as something specific.
You just dropped, "Young De Niro", can you tell us a little bit about it? What's it about and how did it come to be?
"Young De Niro" is a depiction of the moment you switch from an idealist to a realist. When you start to see the world for its darker truths.
Funnily enough, the song came about pretty randomly. I originally wrote it to a youtube beat, but I got worried about running into ownership/ copyright issues, so I held on to the lyrics. Then one day I was sent a beat pack from Emil, a super talented producer based in the UK. Scrolling through the list I stumbled on a beat called "Emil's Interlude" that fit the lyrics perfectly. I knew instantly that this combination had to be the song.
How did you get into the music industry and how has the journey been so far?
Ever since I can remember I've been running around my house singing and dancing. As time passed I grew more and more passionate. So much so, I would put together small songs and perform them to myself in the mirror.
I started rapping around the age of 9 in Saudi. My neighbors heard me freestyle at a friend's house and were blown away. One of my friends, in particular, begged me to make songs for our neighborhood that we could all bump to. That was the first time I saw a future in my music.
The flame was reignited in my middle school years when I met my childhood friend AJ in Cleveland, Ohio. We would record every weekend in his basement with dreams of becoming a big duo someday. This helped develop my work ethic at a young age.
Although my interest was peaking, the insecurities I carried about my music forced me to let go of the dream and pursue a normal life/career — aka, get serious. Years would pass, until my junior year of college when I met Gabe, another musician and close friend of mine. He heard some verses I had written in the past and urged me to continue pursuing my music at the highest level. I spent the rest of my college years at his crib sharpening the craft.
All in all this journey has been amazing but tough. In this business, you will often sacrifice a lot and receive little to no support. It becomes even more difficult when you are simultaneously trying to gain the confidence to share your music and pursue something bigger than yourself.   
Nevertheless, the journey is also very rewarding. Whenever you start to feel like you're reaching your breaking point, another break through arises. It's hard to process it all sometimes because of the constant work flow and busy schedule, but I feel blessed to do what I love everyday.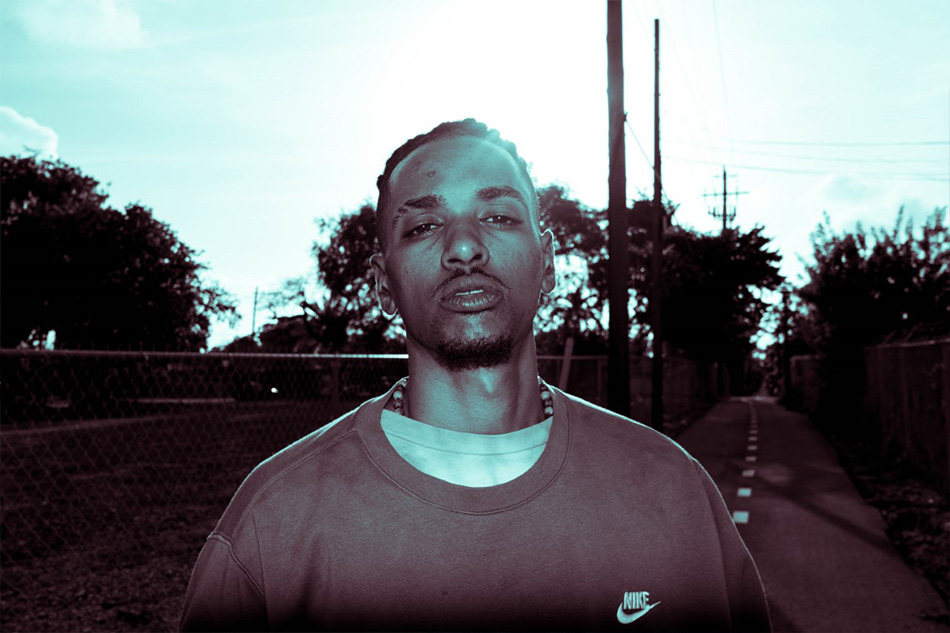 Have you had any other career paths or passions that clashed with music? 
Before I took music seriously, I was considering entering a career in clinical psychology after I graduated from college. Since then, I've worked at a restaurant, a digital media marketing firm, and a start-up label. I was still seriously pursuing music with all these jobs so they never lasted that long.
Who or what are your biggest musical influences?
Aside from the inspiration I take in on a daily basis, my biggest musical influences are 90s RnB (Ginuwine and Usher mostly), 2pac, Bob Marley, Kid Cudi, Drake, and Michael Jackson. There are too many to really mention though.
Who would be your dream to collaborate with?
My dream collaboration as of right now would be with Drake. His consistency across genres is something I look to emulate in my career. I would've also loved to work with XXXtentacion, (may he rest in peace). He again was an artist who could shift genres and perform all at the highest level.
As an artist, what are some of your major goals in the next five years?
To be happy and healthy foremost, and make a positive impact on the world. Secondly, I want to make a very comfortable living off of my music – enough to not worry about finances and take care of my family.
What can we expect from you in the near future? Anything dropping soon? Any shows coming up?
A bunch of dope shit, maybe a little bit of acting too, who knows…