Thick layers of personal and musical exploration have defined (as well as they can) the ever-changing sonic landscape of the complex and confident Milwaukee rapper, Lorde Fredd33. With three multi-influenced full-length projects, 33:The Education, Dead Man's View, and NORF: The Legend of Hotboy Ronald, becoming each their own transformative medium, Fredd33 has not only tapped into wide ranges of his emotional intelligence, but has also discovered his ability to mold musical atmospheres with his versatile momentum as an MC. He has earned critical praise for his projects, most notably landing an album review on Pitchfork where they commend his ability as a rapper on Norf: TLoHR, stating, "Fredd33 demonstrates an acrobatic command of his craft, switching up flows, mimicking other rappers' cadences, and contorting his voice into a variety of shapes. Using this vivid palette of colors, he paints a portrait of an artist and the city that shaped him."
Today, Fredd33 looks to transform his sonic landscape once again through his upcoming and anticipated LP, FolkLorde. We wanted to learn more about it…
Here's what we found out:
Who or what inspired you to start making music?
Music inspired me to make music, being poor and marginalized by society inspired me to pursue it as a career…to make the world hear me.
How would you describe your music? Has that description changed over time?
My music is honest and unique.  It is beyond a specific genre, just entertaining, original music.
It's said that your new project, FolkLorde, was recorded in a four-day studio session with "total strangers", can you tell us how this experience came to be and how the musical output changed because of it?
When we were in New York starting the EP, my manager wanted to introduce me to some musicians that he knew from back in the day. I met them, and within a few hours, we got going. 10 hour studio days and talented /experienced people got the job done.  Musical output didn't change much, I work this efficiently when I'm with professionals.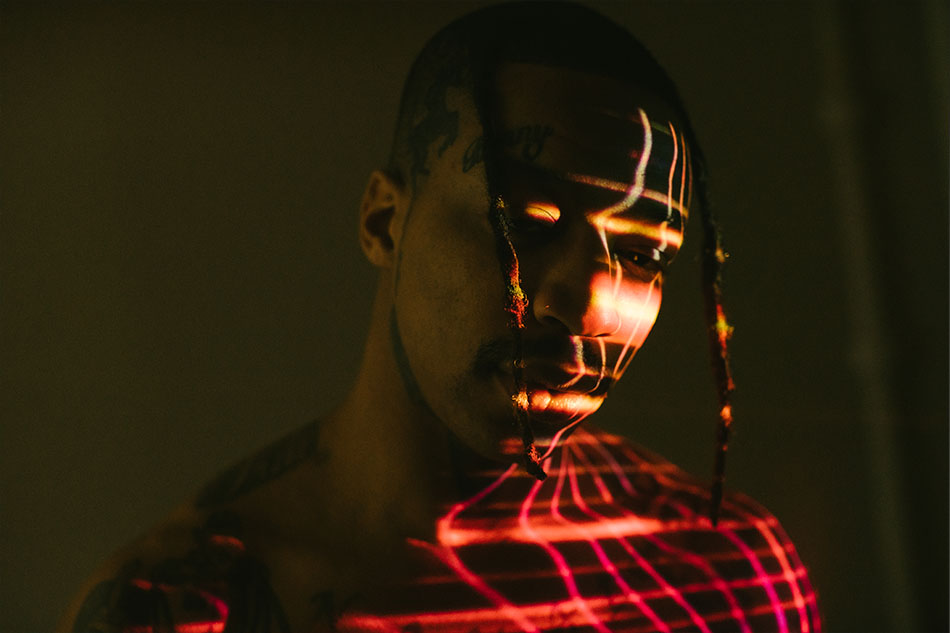 Summer Breeze is the 2nd single release on your approaching EP, FolkLorde, and it's clear the sonic vision is different from many of your other works.  Can you tell us some other ways this project differentiates from your past works?
Different production, no egos involved, and this project was more intentional.  I decided when I was in the studio that no matter what took place, I was gonna make the dopest shit I've made thus far.
What's the most rewarding part of being a musician for you? The least?
MOST- Being able to express myself and challenge other musicians to be honest and unafraid to push themselves.  Seeing people enjoy my music and say it speaks to their spirit is top ten feels as well.
LEAST- having to explain my art is irritating because I believe art is up for interpretation.  I feel that explaining "the meaning" of a song takes away from the possible feelings the listener can explore through their own ears/minds.
Also, the jealousy and feelings of inadequacy that fellow artists express when hearing "original/great" art is a downer, because that's not what creation is about, but you can't really help how the world responds to your actions.
Who would be your dream to collaborate with?
One day I'll work with Flying Lotus, Thundercat, King Krule, Kendrick Lamar, Gorillaz, Pharrell, Solange, and many others…
Lorde Fred33 explains how his first single, "Summer Breeze", off of his upcoming LP, came to be.
As an artist, what are some of your major goals in the next five years?
Publish my first 3 children's books with my wife, major placements on a commercial, hit TV show, and blockbuster film, Grammy (nomination at least), overall elevation/evolution!
What are you listening to right now?
Baby Keem, King Krule, Porno for Pyros, Stelvio Cipriani, Gorillaz, Don Toliver
Make sure to stay up to date with Lorde Fredd33's release schedule and everything else Lorde Fredd33, right here – (Apple Music, Spotify, Instagram, Youtube)