There's no doubt Chicago is a hub for hip-hop culture. The city birthed a movement bringing hundreds of multifaceted artists such as Chance the Rapper, Saba, Mick Jenkins, Noname, Kayne, to our ears. Today we bring you another artist who will be on that list soon. Ano Bank$ captures the overflowing passion of rapping and storytelling that has lived in Chicago for decades, but he brings even more. Pairing up influences from his favorite rappers, his own life experiences before moving to Chicago, and classic nu-soul together, Ano paints invigorating stories through his music, but also positive sounds to just chill to. Through his nineteen track discography, Bank$ displays his ability to hit raw flows, his attentive lyricism, and consistent confidence and atmosphere that is simply enjoyable to listen to. 
We got in touch with Bank$ to learn more about his influences and recent project, here's what we found out:
Hey Ano, I hope you're doing well during these unprecedented times. We'd love to start off by getting to know you a little more. Could you tell us some of the basics? Your age, where you're from, are you signed, what instruments do you play?
I'm 29, I'm from Springfield IL, but Chicago has been my home for nearly the last decade. I'm a rapper, & vocalist that plays the Djymbe. I'm currently Independent.  I'm a barber in the day time and I'm about as layered as an onion. I'm all about expression and duality in people🖤
What's something people don't know about you? 
That I'm a youth baseball and football coach. It's something I really enjoy doing and I find fulfilling to my soul. I'm also my son and daughters head cheerleaders🖤🚀
How would you describe your music?
Joyous, chill, happy, substance, soul. I am to make ppl feel something positive. Something uplifting, at times sexy. Something for people to listen to and feel better about life and the opportunity it brings.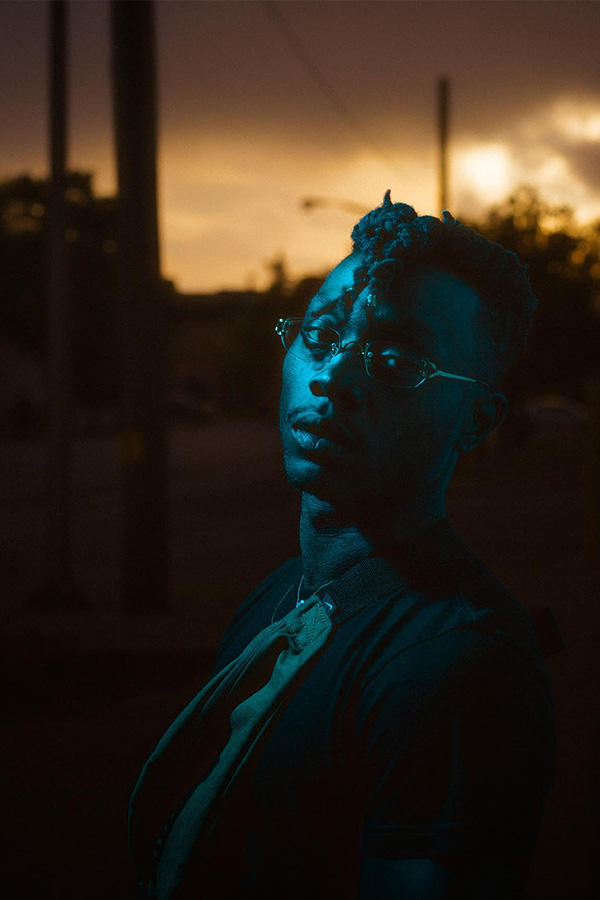 How and why did you get started with music? 
I had been in your church choir since birth lol and always was on the singing teams in grammar school up to 6th grade.  
I started recording music with a couple friends of mine in college in 2009, but nothing too serious. I made music for fun from 2011 until 2016, tryna be with a girl. The artist I see myself as now didn't come about until 2018 after I started recording with Martin $ky.
Who or what are your biggest musical influences?
Church and my grandmother first because she taught me my love for music being the choir director at my church. And church for just giving me the confidence I'm doin spoken Art🖤. After that it would be a lot of the 90s neo-soul artist mainly, musiq, D'Angelo & Lauren hill, but also rap and hip hop like mase, Kanye, wiz, smino. 
Who would be your dream to collaborate with?
My dream would be to work with Pharrell, I feel like as a producer he's limitless and that's the time of thing I need to make even more lasting music 🖤
https://www.instagram.com/p/B_i1kfIgrpk/
As an artist, what are some of your major goals in the next five years?
To become a continuous fixture on Chicago's Music playlist across all platforms. To find major PR representation to help me share the music and content I enjoy making so much.
Any near-future plans? Songs dropping or other things to look out for?
I dropped a project 420 called BLUE SMOKE, it's heat🖤 I also did a "How to roll Fronto" video for the project. I plan on releasing 2 more projects before the year is over, a full-length studio LP(Album) and an acoustic EP. I plan on doing something big for Juneteenth too🖤
What are you listening to right now?
The new drake
Kenny Flowers – Joat 
Slauson Boy – Nipsey Hussle
Jeffery – Young Thug 
Make sure to follow Ano on social media and listen to his tracks below!