Shifting his flows and passion for writing away from his original Southeast London-based collective, Reservoir, Theodor Black is an exciting solo artist to keep on your radar. With his signature laid-back-yet-bold production style, Black has perfected a blend of lo-fi hip-hop reminiscent of poetic short stories. Black proved himself as a versatile producer through his mixtape, Feels Like January, which was put out in early 2020, but also explores endless possibilities through exciting production collaborations. The most recent addition to his discography, "Had Enough," plays off the respected lo-fi producer Dwyer's jazzy instrumental, where he comfortably exclaims his interest in moving on from the past.   
Hey Theodor, hope you're doing well during these unprecedented times. We'd love to start off by getting to know you a little more. Could you tell us some of the basics? Your age, where you're from, are you signed, what instruments do you play?
I'm 21 years old, I'm from London and I'm not signed currently. 
I played drums in the school band for a while and I can kinda improv piano but I mainly love flipping samples.
What's something people don't know about you? 
Skateboarding's the one thing that I probably love more than music
How would you describe your music?
A stream of unprecedented consciousness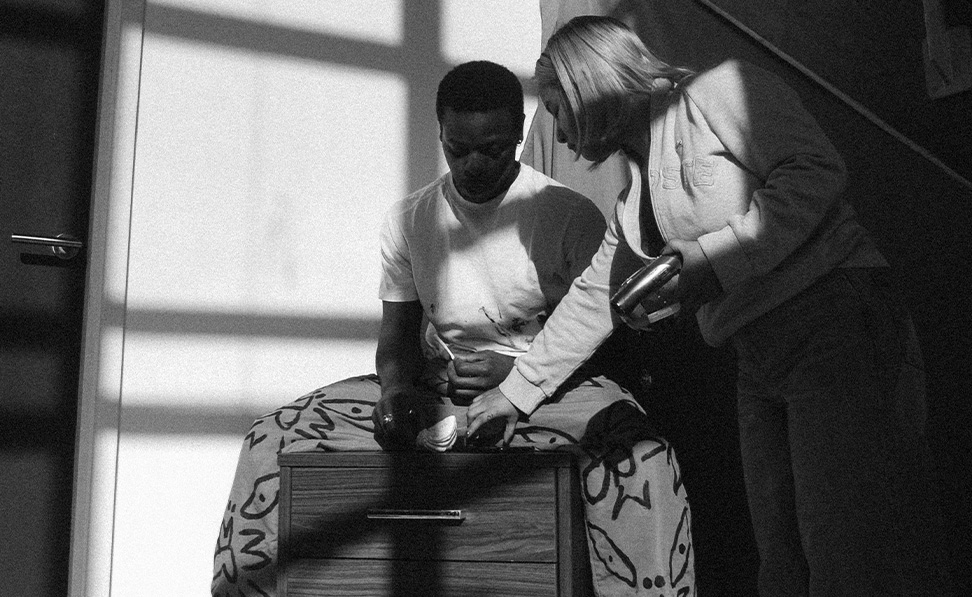 Your music is said to be a combination of hip hop, indie, and jazz. What is it about combining those sounds that appeals to you?
You can't cook a dish with just one set of ingredients, you gotta throw some flavour in there, some seasoning, herbs and spices. Hip hop is the seasoning, indie is the herbs and Jazz is the spices. 
How and why did you get started with music?
Being a musician is the coolest thing, and I can't think of any kid that doesn't wanna be cool. Plus the way in which you can express yourself through music is beautiful, there's no feeling like it.
Who or what are your biggest musical inspirations?
Lets see… 
Erykah Badu, King Krule, MF Doom, Jimi Hendrix, Kendrick Lamar, Pharell, Kid Cudi, Usher I mean this list could go on and on. 
Who would be your dream to collaborate with?
Monte Booker
As an artist, what are some of your major goals in the next five years?
To release my first album, collaborate with all my idols and to travel the world.
https://www.instagram.com/p/B_xt7TOHpU0/
Any near-future plans? Songs dropping or other things to look out for?
I'm working on an EP, it's basically finished but I'm a bit of a perfectionist which is a blessing and a curse to be honest. But I'm just fine-tuning the project and making sure it sounds and beautified as possible. I also have another single coming out with a label out in New York but more on that later. 
What are you listening to right now?
Currently, I've been listening to my homie Carla's new self-titled EP. 
She produced, mixed, and mastered the whole thing herself and I'm shook, she's so talented.
Make sure to stay up to date with Theodor's new EP by following him on social media and take a listen to his tracks below!